Brett McCabe joined Envirotech Heating & Cooling nearly a year ago, and frankly, his personality has been lighting up our office and our customers' homes ever since. When you call us for a new HVAC system or service, Brett just might be the HVAC technician you meet.
If you were to ask Brett why he chose to work at Envirotech, he'd tell you he's drawn to a good, honest, ethical and friendly place to work, and that our HVAC business checks all those boxes for him. Also, Brett says, "There are so many interesting people here and in our customers' homes. It's great to listen to and learn from them."
Brett's personality makes him a perfect match for Envirotech and our customers, too. Here are a few interesting facts about him because he'd never be the one to tell you or boast about them.
Brett designed the KU football helmets under Glen Mason in 1989. He considers that the Jayhawks played in a bowl game shortly afterward anything but coincidental.
Brett's a rower, and rowing is his favorite activity. He's quite good at it given that he took 1st Place in the Sunflower State Games.
More About Brett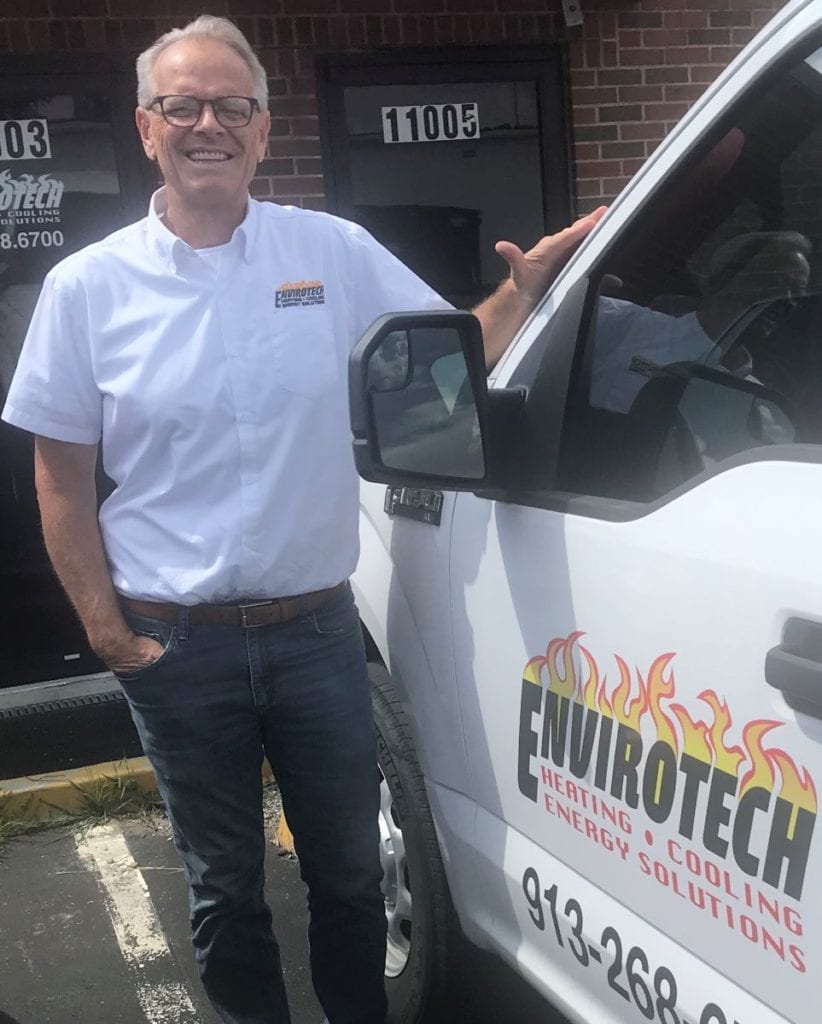 Favorite food: peach pie with French vanilla ice cream
Favorite adult beverage: Leinenkugel Sunset Wheat
Favorite not-so-adult beverage: grape Soda
Favorite music genre: Rock & Roll and funk
Favorite color: crimson and blue (of course)
Brett is happily married going on 28 years. He and his wife have two healthy children and are making room for a new dog in their lives.
Brett's the kind of guy that our customers can't help but feel comfortable with, and you will, too. Not only can you trust your HVAC to Envirotech, you'll enjoy having our technicians, like Brett, making sure you're comfortable all year round.
Set up your appointment today!